Mar 02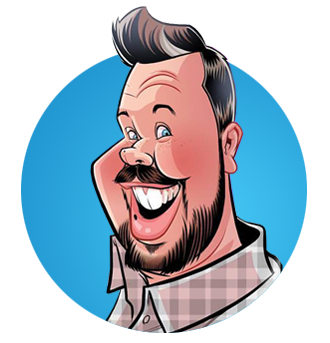 During our busy retail season it is amazing how many times returning customers will tap us on the shoulder and say, " I have your drawing framed in our house." It's an amazing feeling on our end, to know that our drawings hold so much sentimental value for our customers. As the years have progressed we are contacted frequently by folks that would like to hire us to draw a custom caricature. In many instances customers want the drawing to be larger, including multiple faces and props in the background. While we enjoy drawing any commissions that come our way, we have recently been providing a "digital"alternative to the "traditional" hand-drawn style. Many customers ask us "Why? It seems less special when it's not hand-drawn." Which can be true, but there are other factors that come into play with a traditional drawing that many of us do not think about. I'd like to elaborate on why we believe digital caricature commissions are a far better alternative than traditional.
-A digital commission is drawn on a tablet PC, utilizing the most current drawing programs to give you the best quality caricature possible.
-Changes and corrections are far easier to make. It is nearly impossible to correct a hand-drawn caricature (stinkin' markers). If a change needs to be made digitally, no worries!
-Each digital caricature is drawn in high resolution which makes it perfect for ENLARGING! Many of our clients will use the digital image for other purposes such as wedding invites, holiday cards, magnets, or massive posters!
-A digital caricature never fades or rips over time. The digital image file will always look as crisp as the day it was drawn.
-No need to wait for your caricature to be delivered via snail mail. All digital caricatures are emailed to you upon completion!
It makes a ton of sense now, doesn't it? Digital caricature commissions are becoming more and more frequent for our team due to the many benefits and convenience on your end. Curious to see what we can do with your face? Contact us today and we'll send you more information!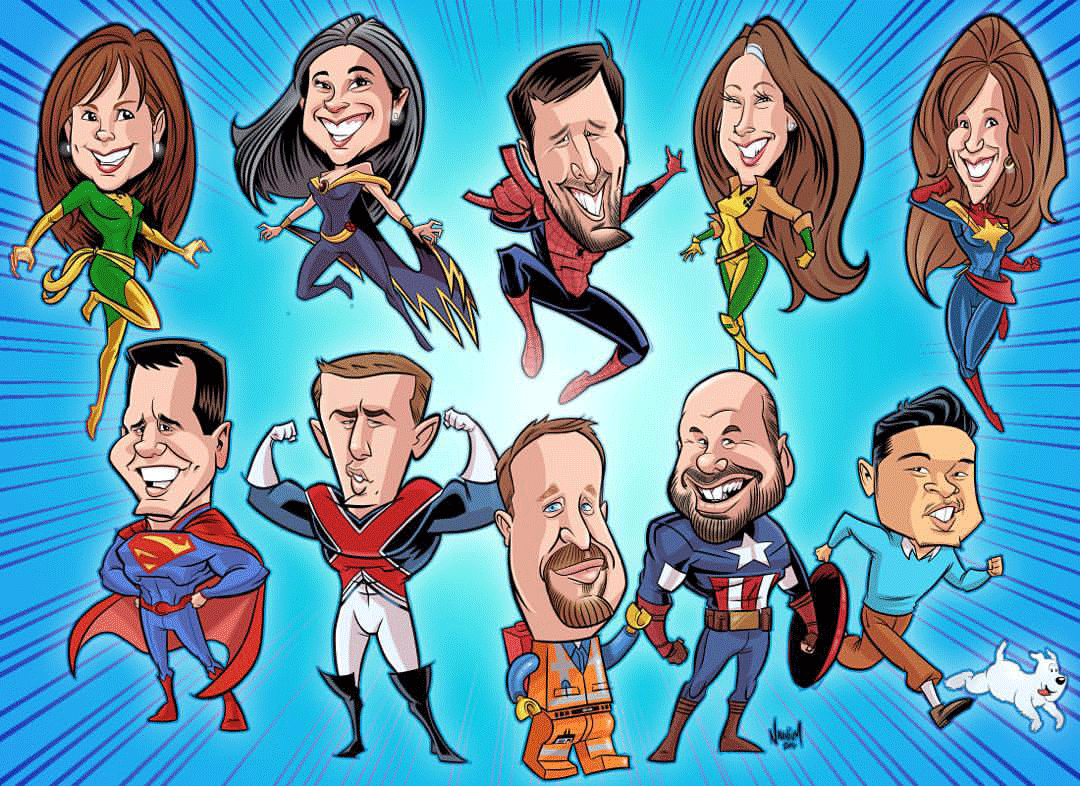 Related Posts
Related Services