Mar 21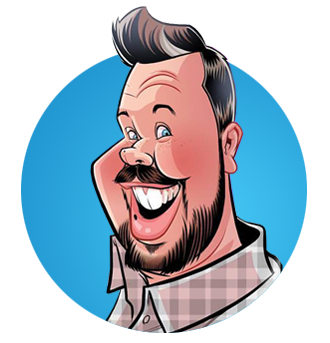 Event season rarely takes any time off. Yes, holiday parties and summer picnics come and go, but birthdays, bar/bat mitzvah's and weddings happen all year! Which is why we have diversified our art-entertainment offerings to give YOU something for any occassion. This is why AIRBRUSH APPAREL is making an appearance at more and more events!
What can you expect for the airbrush entertainment experience?
- We put-on a show! Event attendees are captivated with the creation of each shirt and hat, as every design is created from out of thin air!
- Make your event more colorful and vibrant! Our services include designs that feature bright and vibrant neon colors. Glitter is also offered for a few bucks more!
What does Over The Line Art bring to the table?
- Our 3 airbrush artists have over 30 years of combined experience.
- Our set-up maintains a clean and professional appearance. We're not a splatter factory! Your event will remain as pristene when we pack-up as it did when we arrived.
- We offer a consultation prior to booking to make sure you get the most out of your airbrush experience.
- Our services are all-inclusive. We offer one hourly rate which includes the artist AND the shirt/hat inventory.
- Indoors or outdoors? No worries. As long as we have power and protection from the elements, we can entertain!
Does this sound like fun? Want to learn more? Drop us a line HERE!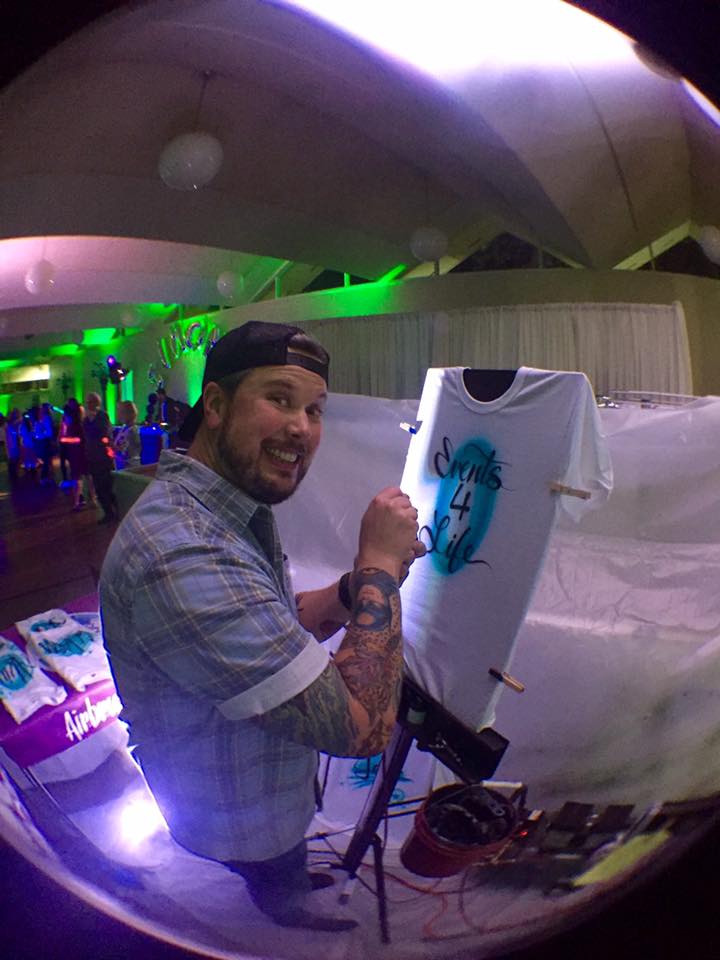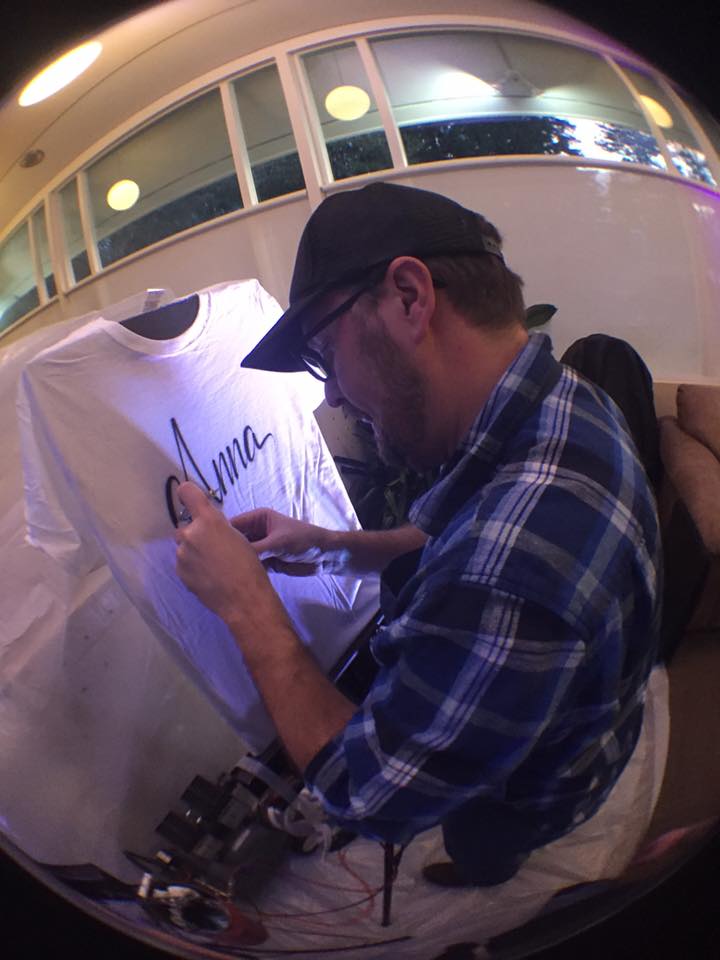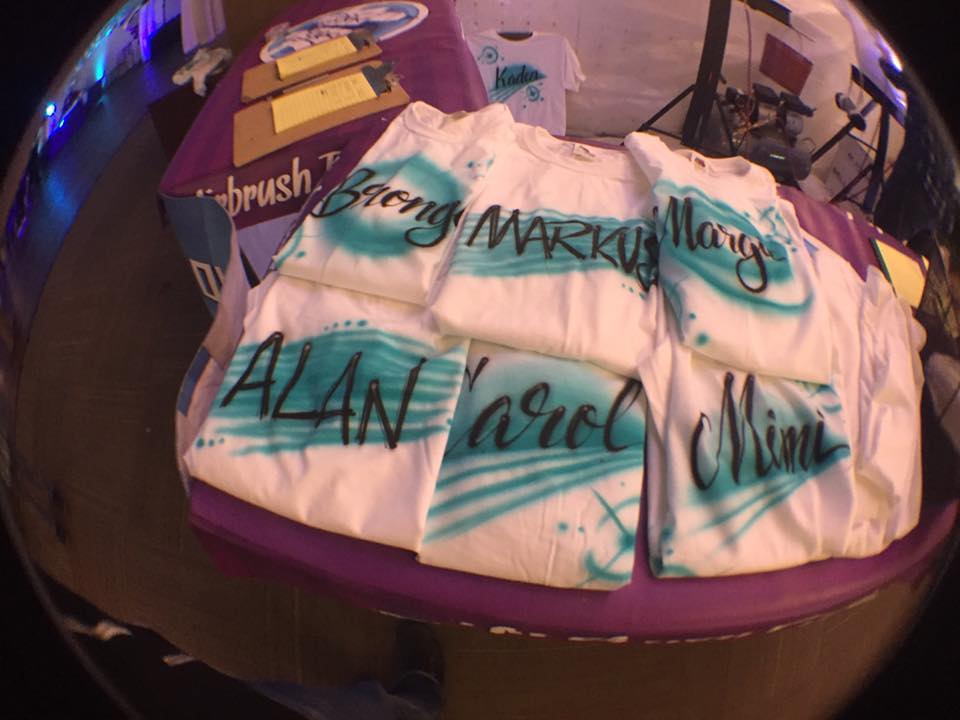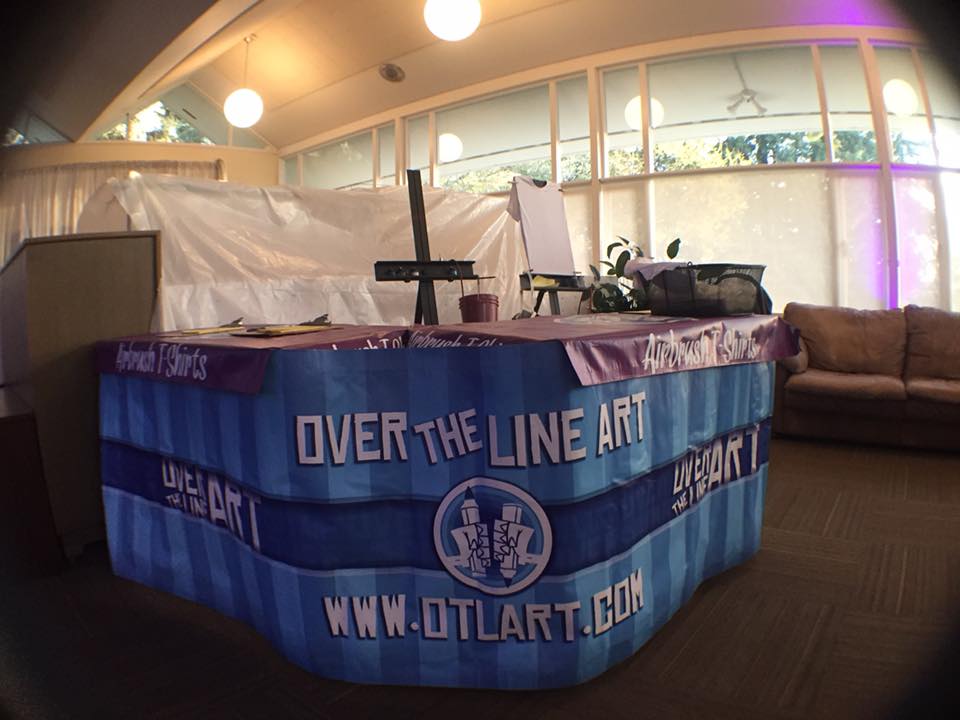 Related Posts
Related Services